publications and posters
---
"The Living Planet Index has shown an overall decline of
​60% in species population sizes between 1970 and 2014."
(
Living Planet Report, 2018
)
"Conversely, these animals may be assumed to be
abundant because of theiromnipresence in our culture."
(
Paradoxical Extinction, 2018
)
---
(portion of) the magic of this place
the magic of this place
is a
zine created in collaboration with the
Greater Chaco Coalition, Land Arts of the American West, and Asha Canalos.
find a downloadable copy of this and its zine mates at
Frack Off Greater Chaco
---
sedimented stories
---
transcendental extinction on the organ mountains
---
imagining ungroundedness
Powered by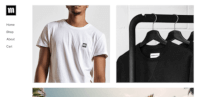 Create your own unique website with customizable templates.