How is it that Western humans think of themselves as the peak of natural selection and the only unnatural force on earth? As an artist/researcher I try to understand this human/nature tension. Through tongue-in-cheek critique and empathetic subversion, I question our foundational assumptions about the natural world and our relationships with and place within it. I connect these assumptions to ideas about the supposed naturalness of human exceptionalism, masculinity, white supremacy, and capitalism--the foundations of American culture. My works are an entanglement of performance, text, digital collage, video, community experience, and installation. My research is slow, embodied, and place-based, emphasizing the time and attention it takes to develop a lasting, visceral understanding of something. Through my work I want others to come away with an open, ongoing, multisensorial awareness of themself and the more-than-human world they are submerged within.
[1]
Shunryu Suzuki -
Zen Mind, Beginner's Mind: Informal Talks on Zen Meditation and Practice
[2]
Claire Pentecost -
Beyond Face
Powered by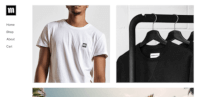 Create your own unique website with customizable templates.